Jacksonville & Ponte Vedra Real Estate Law
Locally owned real estate law firm that concentrates on providing personalized service.
Experienced Team & Personalized Service
Crockett Law P.L. is a locally owned real estate law firm that concentrates on providing personalized service. We understand that every real estate transaction is important to your family and offer clients the comfort of always having an attorney at the closing table.  Our multiple closing offices throughout Jacksonville and Ponte Vedra are convenient to everyone involved in the transaction including buyers, sellers and realtors.  This customer friendly approach is one of the pillars of our firm.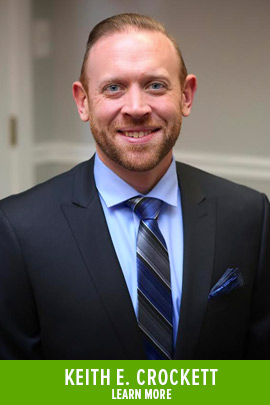 Real Estate Legal Services
Real Estate Transactions
Most high volume real estate firms lose touch with the financial magnitude of buying or selling a home. Whether you are a seller, first-time home buyer, builder, developer, or experienced real estate investor, every real estate transaction is important to Crockett Law P.L. Mr. Crockett is proud to be the first real estate law firm in Jacksonville to utilize the latest technology in closing software.
Real Estate Litigation
In a constantly evolving real estate market, more people are faced with disputes that end up being resolved in a courtroom. Crockett Law P.L. can handle real estate litigation in all areas of the state, with a primary concentration in the counties of Duval, St. Johns, Nassau, Clay, and Seminole.
Landlord-Tenant Law
Navigating the complexities of the landlord tenant relationship under Florida law can be a difficult task. Crockett Law P.L. represents commercial and residential landlords, tenants, as well as property management and investment companies. The common landlord-tenant services provided by the firm include lease preparation and negotiation, 3 day notices to pay rent or vacate, 7 day notices, evictions, and lawsuits for damages.
Foreclosure Defense & Short Sale Negotiation
The State of Florida has been severely affected by the turbulence of the real estate market and fluctuations in property values. Many homeowners are left confused and frustrated when faced with the reality of negative equity over the foreseeable future. This situation becomes even worse when a lender elects to pursue you in court and foreclose your home. Many firms that provide foreclosure defense services lack the capability to handle your short sale transaction.
Business Entity Formation
Crockett Law P.L. has the ability to assist in the formation of any type of new businesses, the purchasing or selling of an existing business, guidance in a specific business venture, or drafting custom documents related to daily operation and management. Whether you are interested in forming a corporation, partnership, limited liability company, or other business entity, my firm can guide you through the process from start to finish and be your registered agent for years to come.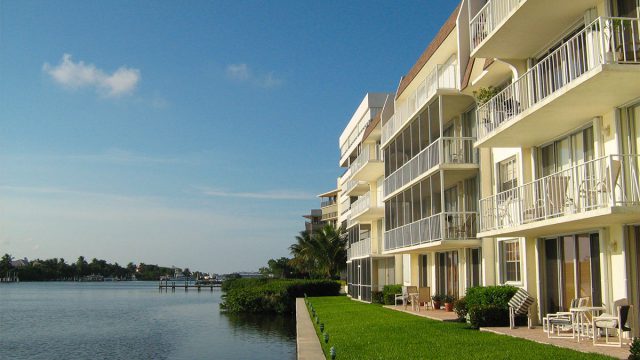 HOA & Condominium Association Law
Having experience in the areas of Florida real estate law and foreclosure defense, Crockett Law P.L. naturally expanded to provide legal services for condominium and homeowners associations. The firm has the ability to serve an expansive role as the general counsel of your community, or provide more concentrated services for selective projects and issues.
We're Local To You

Crockett Law P.L. has two convenient offices located in Northeast Florida. One in Ponte Vedra Beach and the other on the Southside of Jacksonville.

Experience Is The Difference

There's nothing more important. Our firm works exclusively in real estate law. Giving us the experience to handle your case or closing.

Customer Service

It's all about customer service. Communication, being available, and being 'human'. The practice of law should be less about semantics and more about solutions.
Crockett Law is my go-to for all real estate closings! Keith and LeeAnn are always friendly, on the ball, and available to answer any questions myself or my customers have. It's an added perk that their conference room is bright with windows and a TV, which always puts everyone in a great mood for closing! Highly recommend!!

- Whitney
I've been using the services of Crockett Law PL and Keith Crockett for the last five years. Our closing transactions have been handled efficiently and in the utmost professional manner. From a personal perspective, I have witnessed, Keith and his staff, being kind and empathetic to our customers. When needed, they've made accommodations or special arrangements for those who may be homebound or have difficult work schedules. I would highly recommend without hesitation Crockett Law PL and the staff to handle any real estate attorney needs.

- Rosie
Mr. Crockett was amazing. He is a brilliant attorney and made my home buying experience seamless. I recommend him highly to anyone with real estate matters.

- Alison
Keith Crockett helped some of my out of state clients, and was highly efficient, knowledgeable and eager to help! I would refer him to anyone and everyone! We need attorneys like him in Richmond VA!

- Eric
Keith is thorough and competent. Definitely call him if you're looking for a trust-worthy, real estate attorney. I love that they make so many docs available electronically - my file cabinets are full enough!

- Austin